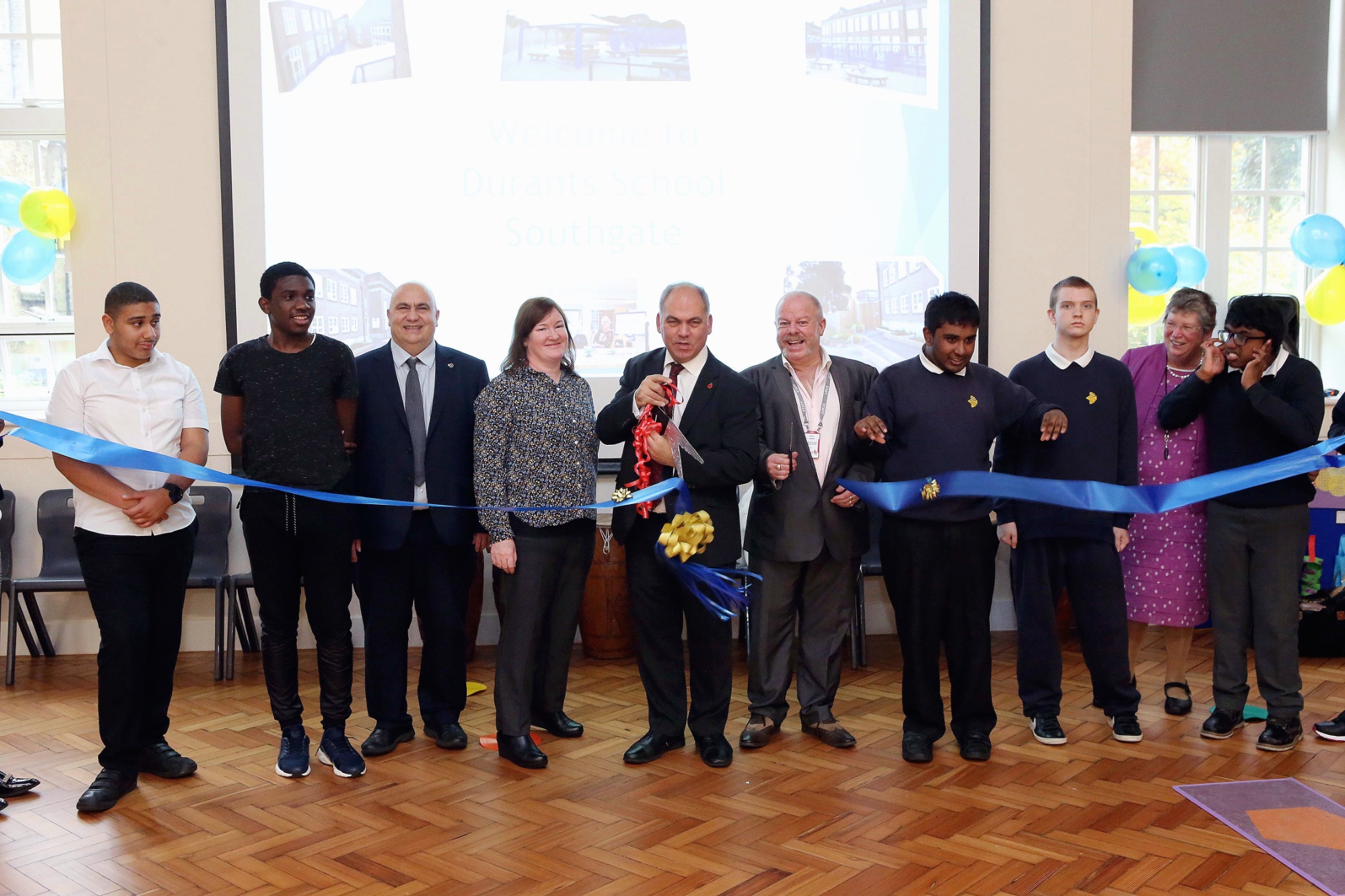 Admissions
Who Is Durants For?
Durants is the designated secondary provision (11-19) in Enfield for pupils of secondary school age who have a diagnosis of autism. We do not have peer groups for pupils in Year 6 or below or young people who do not have autism.
Parents Views
All pupils who might come to Durants will have an Education Health & Care Plan (EHCP). For any pupil with an EHCP the views of a parent are paramount. Whilst we will give parents a visit to the school and explain our provision, Durants will not attempt to influence a parent's decision to come to the school. We always respect the right of parents to choose the school that they best feel meets their child's needs.
Referrals
Pupils are referred to Durants by Enfield's Special Educational Needs Panel. This panel meets weekly and any pupils who meet our criteria will have their papers referred to Durants. Parents will then be asked to contact Durants to arrange a visit. Pupils from Russet House would normally transfer to Durants in Year 7 if their parents wished this to happen.
School Visits
Parents are always encouraged to visit Durants when considering whether to send their child to the school. They can visit several times if they wish but we will always need to meet the prospective pupil before we can say whether we may be able to meet their needs or not. We will then advise the Local Authority whether we feel able to meet an individual child's needs or not.
Decisions on Placement
The decision on whether a pupil gets a place at Durants is not for the school to make. Once we have given our views on the suitability of Durants for a pupil the Local Authority will make a decision about whether to place them at Durants or not.
Useful contacts
SEN Service
PO Box 56, Civic Centre
Silver Street
Enfield, EN1 3XQ
sen@enfield.gov.uk
Civic Centre general telephone number