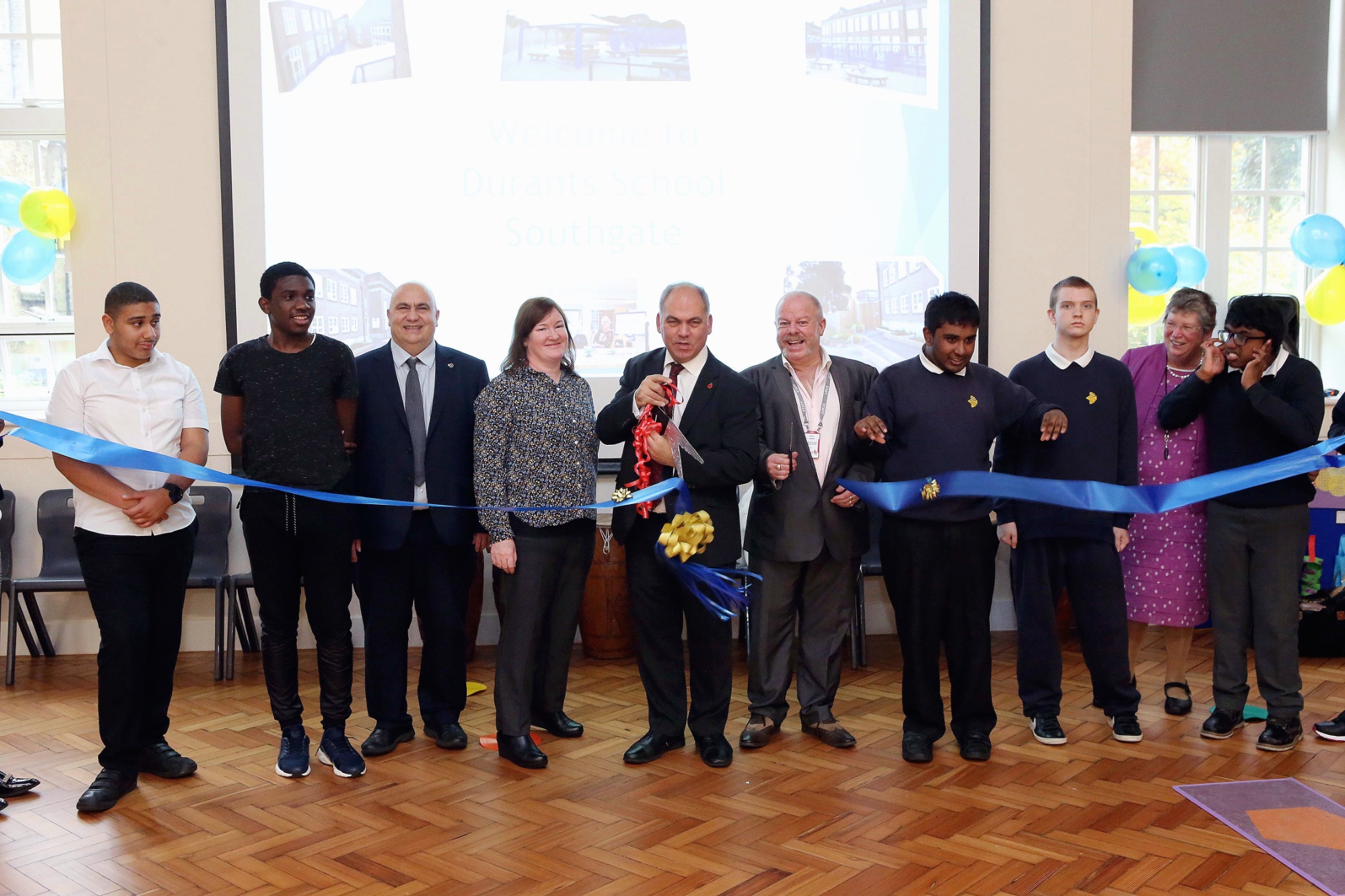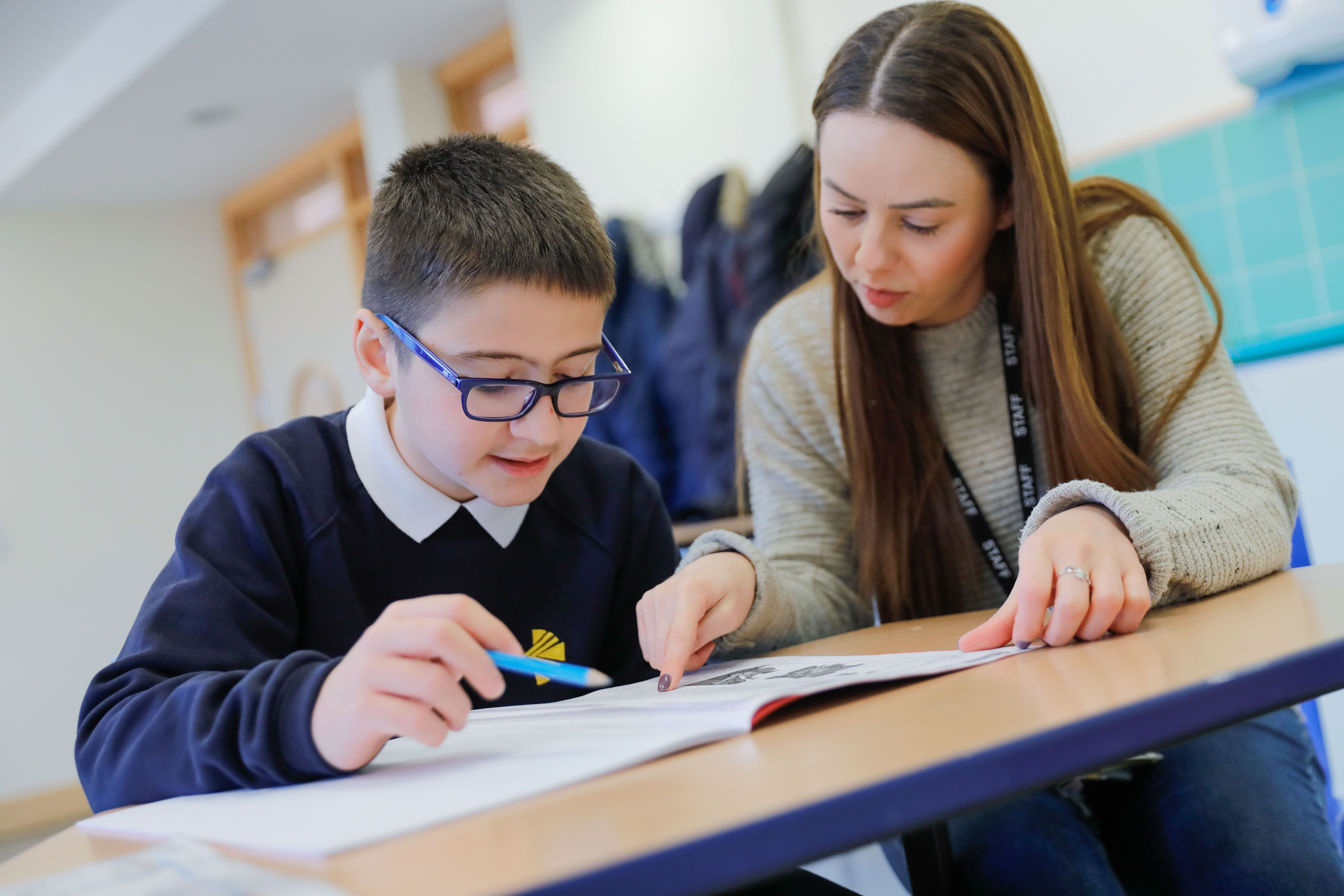 Welcome
Durants School is a maintained special school that currently caters for 189 pupils, (over three sites – Pitfield Way, Southgate and a provision at Winchmore School) from the aged between 11-19. We are a secondary autism specific provision in the borough of Enfield. In conjunction with Enfield Local Authority, the school has developed a brand new site in Southgate. We have also redeveloped our school site at Pitfield Way. Both sites are state of the art autism provision with facilities such as a rebound therapy room, sensory integration room, life skills and creative art rooms.
At Durants we are proud to be working with our young people and their families. Our passion is to ensure that all the pupils attending Durants are supported to manage themselves, be resilient as well as achieve academically to the best of their ability.
Durants promotes a holistic environment for young people with autism, their families and the necessary outside agencies. Durants offers a person-centred curriculum that enables all students supported by their families to achieve and forge their own path into society and adulthood.We offer our pupils a positive and supportive learning environment where we deliver the best possible education to meet their individual learning needs.
We work hard to ensure all our pupils feel positive about themselves and their learning and consequently acquire a high level of self-esteem. All successes, no matter how small, are celebrated. We aim to instil in our pupils an understanding of the importance of being part of the community and of the need to value and respect family, friends and staff.
We recognise the special importance of school life for every pupil and their family and we encourage working in partnership with families to ensure both a productive and happy experience for all concerned. As parents and carers, you are very important to us. We very much welcome your contribution to our work. We offer families support, information, training and practical help. If we can be of any further assistance do not hesitate to contact us – we are here to help.
The strength of Durants lies in the quality of our staff, who work relentlessly to improve the outcomes and life chances for all our students. Our commitment is to work in partnership with our parents to maximise the potential for everyone and to prepare our students to make the transition into adult life.
If your child is of secondary school age and has a diagnosis of autism, please contact us to discuss how we can support them either of Durants sites or within our satellite provision at Winchmore School. We are always happy to show you around our school.
Rachel Carli
Headteacher
If you would like to view and download a copy of our Prospectus click here